I often write about the rapidly changing marketing landscape. This change is being driven by the proliferation of mobile devices and social networks. This change is shaping the consumer buying process.
All You is a traditional print publication that targets a value conscious audience that is largely female. Using some traditional marketing  techniques the magazine offers valuable coupons and recipes.
Upgrading the Traditional Marketing Approach
The marketers at All You have been incorporating the new behaviors by integrating four major social media networks and offering a tablet edition of the magazine for those consumers preferring a digital experience.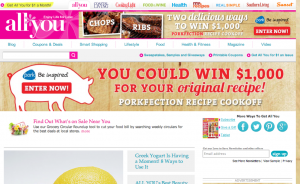 A consumer behavior study indicated that 61% of their target audience said they used their smart devices for price comparison.
Integrated Marketing Communications Plan
The marketers at the magazine realized the importance of creating a useful shopping experience, one that was useful for their readers. The brand was already aware that their readers were likely to sit in front of a computer while they were reading the magazine in order to search for deals.
Numerous research studies reveal that increasingly empowered consumers are demanding a seamless shopping experience. Marketers talk online and offline channels, consumers are more interested in a consistent experience regardless of the channel they chose.
Integrated Marketing Communications Strategy
In pursuit of a seamless experience, the All You team partnered with Shop Advisor to integrate the shopping and reading experience.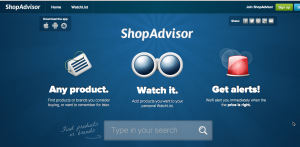 Now consumers are able to shop while they browse on their tablets. This is an excellent example of the new mindset I have been writing about. Although the brand isn't sharing revenue from the coupon redemptions, they are offering a deeper more engaging experience.
At a time when many traditional print magazines are losing share, here is an example of smart marketers who have the courage to focus on the consumer experience and the courage to offer real value to all their consumers in two ways.
First, they have not abandoned the traditional marketing approach, which still appeals to a certain segment.
By recognizing there is a growing segment looking for a digital experience, All You staff have figured out a way to cater to this segment too.
One of the many benefits of an integrated marketing strategy is leveraging content. By observing a particular behavior (in this instance, reading the magazine in front of a computer), the brand team found a way to integrate the experience making it possible for consumers literally to take the content along on the purchase journey. More detailed information is available here.
What are other marketing ways to integrate the offline/online experience?