On average, the price placed on love – that is, the amount intended to be spent on Valentine's Day this year– is $113.00 ($145 spent by men, and $81 spent by women), according to the Brand Keys bi-annual Customer Loyalty Engagement Index.*
More and more gifts are being exchanged between friends and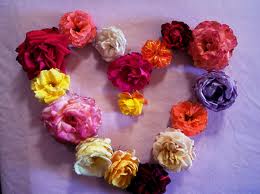 family in the name of St. Valentine, and that's turned Valentine's Day into a major retail holiday.
The giving of Gift Cards has more than doubled over the past decade, as they've lost the stigma of being an "unacceptable" gift.
What impact did social media have on Valentine's Day spending this year? Were shoppers seeking heavy discounts on candy, flowers and jewelry? Were they looking for dining discounts through Groupon? Did social media have any influence in your Valentine's Day spending? Share your story.
* The findings are part of the Brand Keys bi-annual Customer Loyalty Engagement Index. Brand Keys asked 1,200 men and 1,200 women (18-65 years of age) drawn from nine US Census regions.