New Social Media Platform
Before this post, I had never heard of #Vizify. A tweet from a good friend mentioning me in her video caught my attention.

 Since there was a link, I was intrigued. The video is brief–less than a minute–and it's informative and entertaining at the same time. The fact I have a role doesn't hurt either.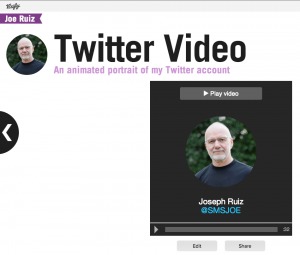 After viewing her video, I am invited to create my own, or I should say, I am invited to let them create one for me. The user interface is clean, simple and entertaining, all at the same time.
And the real power, you can edit if you don't like the finished product they create.
Social Sharing attracts new users
Later the same day, I see a tweet from another friend. Now, I know what to expect; however I am still amused and interested. I notice another tweet from a peer who was also included; in this tweet my friend is asking a question about the difficulty in using this new application.

Since I have been through the user experience, I reply to her question. In my reply, I am complimenting Vizify, and the next thing you know, I get a tweet from someone at Vizify commenting on my tweet and then using my tweet with credit to me, of course.

Effective Multi-channel marketing
While all this chatter is going on in the twitters sphere,  I receive an email from Vizify with the link to my own video and some suggestions to help me get started.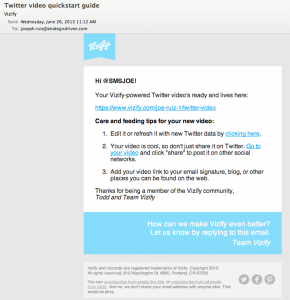 Based on my experience, here are some best practices I observed:
Vizify was easy to use and entertaining. Make sure your product or service is easy to use, and where possible, entertaining. By entertaining, it doesn't have to rise to the level of theme park entertainment. Even something simple like the messages that display while you are waiting for the software to put together your video can be a clever distraction.
The content is designed to tell the story of the individual and their top contributors, so there is built in social sharing. And most important, the individual has control over the process if they don't agree with the software. While assuming the burden of creating the content for the consumer, Vizify has not taken control, a very important point since some of the information could be personal.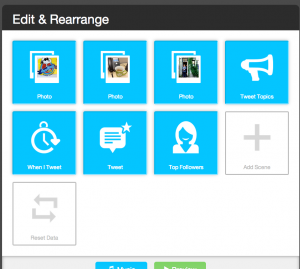 Multi-channel marketing
Vizify is using a smart multi-channel approach. The email containing the link and instructions for getting started is crucial to engaging the target audience. Without the proactive contact, I would have to dig through tweets to find the link with my video, assuming I would even remember to look for it. In addition to providing the link, the email lets me know I can still edit, and of course they encourage me to share the video.
The folks at Vizify were listening and paying attention. When there was a compliment, they were there to engage in a very appropriate manner.
You don't have to be a major brand to deliver a thoughtful, well considered customer experience. If you are wondering how you might enhance your customer experience let's explore that together. Find out more about Strategic Marketing Solutions here.