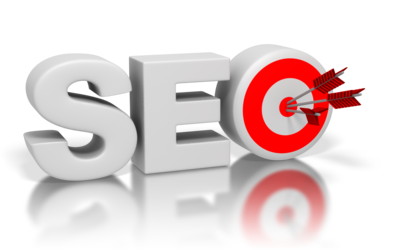 Lately we have had a lot of conversations on the topic of website redesign.  A lot of people seem to be contemplating an update of their website.

Most of the time the conversation centers around the need for a new creative look and feel. You can tell by the questions people are most comfortable talking about the various design elements. While this is important, is it most important?  Is it the first consideration of a website redesign? We don't think so. 
How do you generate more traffic to your site?
Attracting qualified prospects and customers to your site requires good content and a high ranking on the major Search Engines like Google, Bing and Yahoo.  This process is called search engine optimization or SEO for short.
What is SEO?
SEO or Search Engine Optimization is the process of taking a page built by  humans and making it easily consumable for both other humans and for search engine robots (SEOMOZ).  There are two basic forms of SEO marketing, paid and organic.  
Search engine optimization is the term applied to organic search.  This approach seeks to improve the visibility of web pages by improving the
rankings
search engines display. 
When someone types a term associated with your product or service into a search engine you want your site to be one of the top ten results displayed.
Why is SEO important?
Research indicates there is a direct correlation between a high ranking for a specific search term and the likelihood a user will choose to click on that result. A BIA/Kelsey study revealed that nearly 97% of consumers used online media to shop locally (BIA/Kelsey)
How does SEO work?
The optimization process begins with a thorough understanding of your customers and prospects.  
How do they think about your products and services? 
 What terms do they use?  (Hint: they probably don't use marketing.)  
Some may ask questions like "What is the price of something?" while others may ask "How much does something cost?".  
Understanding these dynamics will influence your key word research.

How can I find key words?
There are multiple options.  You can outsource to an SEO firm, or you can do it yourself using free SEO word search tools. Here are three popular free tools:
What do I do next?
Once the key words have been identified, select a specific keyword phrase that embodies your best attributes. You will want to optimize your site for this term.
This means using the selected term in metatags, header tags, ALT image tags etc.  These key terms should be sprinkled throughout copy; however, you'll want to be careful your copy doesn't read like it was written by a robot.  
If this is your first experience with SEO you should consider hiring an expert to help.  SEO is not static, the search algorithms are continuously being changed.  
Even though you may not need to program, understanding SEO techniques can help you maximize the relationship with your SEO agency or consultant, and this knowlege will benefit your company.

What else can you think of? I would love to hear your thoughts and suggestions.