Taking the seasonality of your business into account when developing your social media strategy is a must.
What's your seasonality?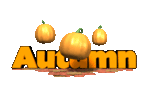 If you're in the flower business, you're most likely poised to anticipate the major uptick in sales of roses in February and lilies in the springtime.  If you're a swimwear retailer, you know the likelihood of peak sales for you in blizzard season is just about nill.  If you're in the cocoa business, you anticipate the seasonality of hot chocolate mix sales annually.  If you're in collegiate marketing, peak time for you is probably in the heat of the summer.
Implement a Social Media Plan that Maximizes Your Product's Seasonality
The beauty of social media is that your inbound marketing efforts can be tried and tested at minimal cost.  Are you using the social media tools you have at your fingertips to tout your product prior to and during the peaks in your business cycle?  Or have you thought about testing the effectiveness of increasing your social media communications during your slower months?
Use Customer Personas for Effective Inbound Marketing
Using your customer personas will help you identify market trends for your business.
I took a moment to think about my family's personal habits and preferences and was able to quickly come up with products that are purchased seasonally for my household.
January: This is the month I naturally shift into a mode of creating warmth.  Homeade chili, hot chocolate and scented candles, here I come!  A Facebook prompt from the scented candle store at the mall is more likely to get my attention in the winter than any other time of year.
May: I'm in the market for jars and strawberries.  One of my favorite family traditions is picking strawberries at the farm and making them into homemade strawberry jam.  At no other time of the year would I venture out to buy jarring supplies, and a tweet from my local berry farm reminding me of the juicy berries is in perfect order for my liking.
October: Hot tea and canned pumpkin beckon.  When the air starts to cool, I love nothing more than baking a batch of pumpkin bread and serving it warm out of the oven with some hot tea. In the fall, a communication from the tea shop in town is likely to persuade me to head in that direction.
Okay, enough about me…hopefully this exercise will get you started thinking about your target consumer and their behavior patterns surrounding your product or service offering.
Read Why Personas are Essential to Effective Marketing Strategies to get more insight on the value of identifying the persona of your customer.  When marketers anticipate their audience's desires and preferences, a win-win communication strategy can be developed, resulting in communications that are less likely to be perceived as an interruption.
Assess Seasonality in Your Business
Hubspot's article, Understanding Seasonality to Plan your Inbound Marketing Strategies, recommends using Google Insights for Search to understand seasonal fluctuations in search volume for keywords highly relevant to your business. It's a free tool you can utilize to measure fluctuations annually and year over year.  This tool allows you to gain trending insights for individual keywords, compare trends of multiple keywords, and understand geographic interest as it relates to Google's overall search volume.
'Tis the Season to get started!
Have you begun to thoughtfully capitalize on social media, with your businesses' seasonality trends in mind?