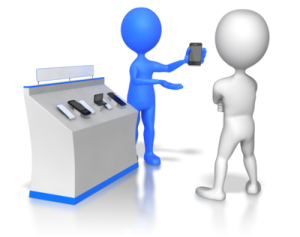 Following is the post and questions for the 10/31/11 #usguyschat discussion.  The chat begins at 3PM ET, Noon Pacific all are welcome to join. 
New technologies are driving new marketing trends.  These trends reflect quickly changing consumer behaviors and attitudes.  Consider the following: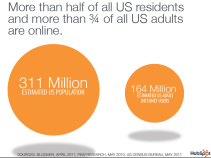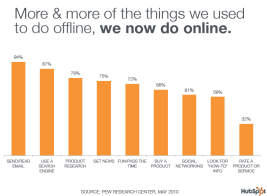 Disrupting Consumer behavior trends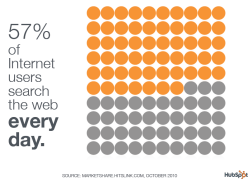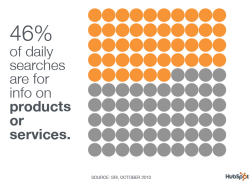 Josh Bernoff of Forrester research says that technology-empowered customers are disrupting the traditional competitive scenario.  He believes that customer-obsessed rather than customer-centric marketing will be necessary if businesses are to survive and thrive in the ever changing marketing landscape.
The days of "Let your fingers go walking through the yellow pages" have been replaced by "just Google it".  Customers now have many options available to them, from research, to price comparisons, to airing complaints. It is a whole new day, and companies who ignore these trends do so at their peril.
Customer Experience Management Defined
Forrester defines a customer experience management (CXM) solution this way:
"CXM solutions are the technology solutions that allow businesses to manage and optimize the customer experience through content management, customer targeting, analytics, personalization, and optimization capabilities across customer touchpoints — online, through mobile devices, through Internet-connected interfaces, and through digitally support customer interactions such as contact centers and in-store or branch interfaces."
The Challenge
The rate of internal change must be greater than the rate of external change or the company will fall behind. –Jack Welch
Because these new technologies are empowering customers, companies often find themselves having to play catch up. Customers now have access to information and resources that provide new options and opportunities.  Companies cannot always rely on past business practices to keep and grow their customer base.
The opportunity
Companies that are willing to embrace the new trends have opportunities to engage and grow customer relationships like never before.  The tools and technologies that empower customers can do the same for companies willing to adapt to the changing landscape.
Companies can benefit from internal and external feedback, resolving issues and leveraging strengths. Studies have consistently demonstrated that customers are willing to continue doing business with a company that listens and responds to their needs.
Where is a good place to begin?
Your customers already have an experience with you, do you know what it is?  Are you sure?
Listening is the best place to begin. Start by listening to your internal stakeholders like front line staff, customer service representatives, anyone who has direct contact with your customers.
Ask open-ended questions that will reveal your strengths, weaknesses, threats and opportunites.
Figure out ways to collect the same information from your customers.
Involve cross functional teams in identifying and solving challenges, especially those that are systemic.
If you haven't already, map each customer touch point.  Make sure there are no gaps, places where customers are ignored or left on their own.
Effective customer experience management requires a great deal of time and energy, but it is well worth the effort.
What other ideas and suggestions do you have?
Following are Questions for 10/31/11 #usguyschat
Q1) Can delivering an outstanding customer experience be a competitive advantage?
Q2) Are there emerging trends that indicate the increasing necessity of a great customer experience?
Q3) How have customer expectations changed as a result?
Q4) What new technologies are enabling delivery of a powerful customer experience?
Q5) How do these technologies & trends affect a company's culture?