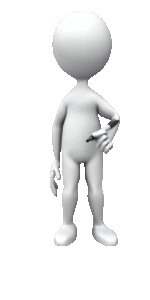 Just about everyone professes to realize the importance of customer service. And while there is no shortage of complaints regarding the overall poor state of customer service in this era, the vast awareness certainly hasn't changed the fact that excellent customer service is NOT the norm.
Wikipedia defines customer service as "the provision of service to customers before, during and after a purchase". Dictionary.com defines excellent as "possessing outstanding quality or superior merit; remarkably good."
Based on the combined definitions, customer service could be described as "providing remarkably good service to customers before, during and after a purchase."
Customer service is closely linked to customer experience. 
Check out this stat: Even in a negative economy, customer experience is a high priority for consumers, with 60% often or always paying more for a better experience. (Source: Harris Interactive, Customer Experience Impact Report)
 
Is it because customer service/experience is intangible that we're struggling to deliver it and failing to realize the dividends?
If that's the case, businesses serious about striving to succeed will do their best to make excellent customer service as tangible as possible for their employees (to be able to equip them to provide it) and to their customers (to keep them).
How do we make customer service tangible? For starters, employees must be intimately familiar with:
the organization (mission and vision, culture, customer interaction policies/procedures, company support for product/service)
the product/service offering (performance history, maintenance and care, price and delivery).
Customers (needs, personality and concerns)
You need to be consciously aware that your ability to provide excellent customer service will only be as effective as how well you know your customer and how well you nurture the customer/company relationship.
 
Do you continuously aim to improve your customer experience?
MSN's Customer Service Hall of Shame details Wal-mart's success at getting high customer service ratings based on providing a stellar customer experience:
"Through what it calls Project Impact, Wal-Mart has created more-appealing visual displays, widened aisles, lowered shelves, put down nicer floors, boosted register staffing, added higher-end products and fair trade, goods, and even tried to make those now-shorter lines more bearable with well-placed TVs. The company switched its pitch from "always low prices" to one that emphasizes value and lifestyle: "Save money, live better."
Are you proactively empathizing with your customers?
Amazon.com, Southwest Airlines, Publix and Apple all earned positive customer feedback scores through free promotions.  To the customer, such promotions feel like a big hug — empathy in action. Companies are saying, "We know times are tough; we won't charge you," said Richard Honack, a professor of marketing at Northwestern University's Kellogg School of Management. "And people like that."
Statistics make it clear that those customers who are heard are most satisfied. And keeping them satisfied pays dividends, since attracting a new customer costs 5 times as much as keeping an existing one. (Source: Lee Resource Inc.)
 
Do you give your customers a voice?
Giving your customers a voice is critical to your business success, as "70% of customer experience management best in class adopters use customer feedback to make strategic decision. 50% of industry-average organizations and 29% of laggards do." (Source: Aberdeen Group, Customer Experience Management: Engaging Loyal Customers to Evangelize Your Brand)
In one of her blog posts, Heidi Cohen outlines 4 Rules for Good Customer Service. She states "On my recent trip, I learned that customer service means truly listening to your customers and appreciating that they know what they want. These aren't empty words. You must walk the talk with every customer interaction."

However you define the specifics related to your industry's definition of providing excellent customer service, start with a few common characteristics that set apart companies with excellent customer service.  Excellent customer service is always:
Reliable. Performing business and customer response consistently and dependably.
Timely. Customers demand instant gratification. If we can't deliver a response "now," we're unable to perform to customer expectations.
Personal. People want to be called by name, understood, heard. Don't want to be just another "number."
Memorable. Excellent customer service is worth talking about.  Worthy of being described as a "pleasant surprise". Worth sharing with a good friend.

Case in point: According to the White House Office of Consumer Affairs, Washington, DC, happy customers who get their issue resolved tell about 4 to 6 people about their experience.
In contrast, the White House also reports that a dissatisfied consumer will tell between 9 and 15 people about their experience. About 13% of dissatisfied customers tell more than 20 people.
So, what is excellent customer service to you? Is your business consistently providing a superior customer experience?