At the heart of successful social media monitoring lies a clearly defined objective. If you can't definitely answer "Why am I monitoring?" then you don't have a clear goal in mind. Without an explicit social media monitoring strategy, your efforts won't be effective.
So, why are you monitoring social media?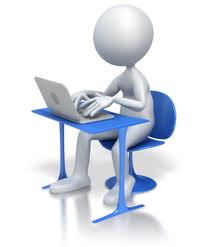 Is it to be able to identify and respond to negative, toxic or adverse events related to your brand?
Is it to better prepare in response to a PR disaster?
Is it to be a more visible presence in the social media world so that you can effectively insert your brand-speak when the opportunity presents itself?
Is it to identify market trends and nuisances to be best poised for your brand's next move?
Is it to engage with brand-users to facilitate the brand experience?
Is it for education on brand/industry related chatter so that you can be more resourceful for internal constituents?
The reasons behind your consideration of social media monitoring can be varied and multiple, but before you engage in execution, make sure you know why you began the process. Then in the end you'll be better able to gauge your success in the endeavor.
Once you define your objective, make sure you take steps to optimize your social media monitoring.
You'll want to regularly re-examine and customize your search terms. Be intentional about experimenting with different terms and phrases in order to achieve the most targeted monitoring possible. For example, if you're monitoring buzz around a particular product, you're more likely to cover all the bases if you search all specific types and terminology (i.e. hot dogs, pork hot dogs, beef hot dogs, pork franks, beef franks, etc.)
Identify brand vs. industry/generic terms. Searches that cover general/non-brand related terms as well as specific brand terms will be most comprehensive. (i.e. Ballpark hot dogs, Ballpark pork hot dogs, Ballpark beef hot dogs, Ballpark pork franks, Ballpark beef franks)
You can't help but notice how social media monitoring of a brand can grow exponentially when you consider all of the variations on search. This is precisely the reason a lot of companies elect to seek outside help for to manage social media monitoring.
Figure out how you plan to manage your findings. Will you respond to any, or will you just listen and learn? Will you only address PR nightmares? Or do you want to be a voice that contributes to the general sentiment about your brand?
Take the time to put a plan in place so that the listener will know how and what to share internally. A coordinated internal effort to share findings is critical to the process.The social "listener" may glean fantastic insight, but if internal communication regarding how you'll share learnings isn't properly coordinated, that fantastic listening effort may not fully pay off.
Are your social media monitoring objectives clear? Have you found value in employing outside resources to manage social media monitoring for your business?