Why Optimize Any Experience?
Research suggests and most would agree that a positive, consistently good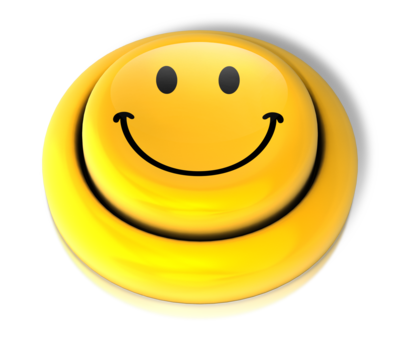 customer experience is a good thing. In fact in some cases it might even be considered a competitive advantage.
My wife and I love to shop at Trader Joe's. We look forward to our weekly visits there. Why? Because they have quality products and the people that work there seem to go out of their way to be helpful. You get the feeling they actually like to work there.
So let's agree for the moment that an optimized consumer experience is a good thing.
What About Colleague Experiences?
Richard Branson says you should treat your employees the way you want them to treat your customers. I haven't seen any research on this but intuitively it makes sense. We have all experienced employees who appear to be less than satisfied with their work environment.
Why Single Out the Sales Force?
In "Why Mobile is Essential for Life Science Sales Professionals", the author is describing the sales environment in the health sciences industry. I have heard the term hyper-connected used to identify the new empowered shopper but today I learned another equally important term: hyper-informed.
Buyers and shoppers both have information advantages over sales personnel in general. This is particularly important in a technical selling environment filled with complex and detailed information.
How Can a So (Social) Lo (Local) Mo (Mobile) Strategy Help?
Using mobile technology to organize and optimize information connects the sales force to relevant information quickly, allowing them to respond in real time to buyer requests. It's important to design interfaces intuitively and effectively. Powerful smart devices offer a great deal of utility without burdening the sales force with bulky cases.
Keeping current relationship management information up-to-date is possible. Integrated systems can reduce the amount of effort required to keep contact and account information current. An efficient and current customer relationship management system can be a real advantage in understanding and nurturing profitable relationships.
Most buyers are willing to accept electronic product information, which results in cost savings from less printing and postage. More important, there is no delay in receiving the information.
According to this post an Aberdeen study of best-in-class companies that have deployed mobile sales solutions indicated they are experiencing 109% attainment of sales quota compared with 41% quota attainment of companies with little or no mobility solutions. (Source)
Connecting the Social and Local
Use secure social media platforms to connect your sales force. In addition to Yammer and private Linked In and Facebook groups, or IBM Sharepoint all of these allow access and sharing of information and ideas to facilitate learning and sharing expertise.
Ensure that marketing assets are optimized for local search. Where possible allow the sales force to tailor local messages that will add relevance to the messages and interactions.
Many marketers believe that SoLoMo will work for consumers but many are skeptical about B2B applications. Clearly both B2B and B2C have one thing in common, human beings. Leveraging the technology and behaviors of the new marketing landscape can offer real benefits by empowering sales force personnel to be able to respond to the new hyper-informed buyer
What tools do your colleagues rely on to respond to the hyper-informed customer? How would you rate your business in terms of preparedness for customer response? In what way(s) could you be better equipped?