I decided to pull the plug on the HubSpot platform and migrate my website to Word Press. Why?
Explaining why will make more sense if I tell you why I decided to become a HubSpot VAR (Value Added Reseller) in the first place.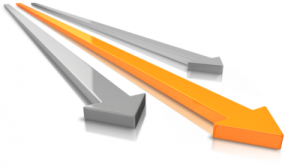 At the time, my website was basically a blog and I knew that creating more content using a content management system would be necessary If I wanted to attract and convert leads.
HubSpot is a great company and a terrific marketing resource. Their sales process and training are very effective.  I was attracted by the desire to grow my business using the Inbound Marketing approach. The marketing automation platform with its integrated social media platforms. landing pages with Call-To-Action offer functionality built-in, and lead nurturing campaign tools — all are very appealing features of HubSpot.
After attending several webinars and follow-up calls, I decided to invest in the software. The notion of attracting leads and having a "product" to offer made a lot of sense, especially when compared to other new business investment options.
I signed up for the basic (small) option. The onboarding process and training were effective.
Shortly after attending the 2011 Inbound Marketing Conference in Boston, I started to feel I wasn't a "fit" for the platform anymore. Increasingly, HubSpot's development and growth are focusing on the larger platforms (not the basic option I signed up for). More and more I was sitting through presentations about new updates and features only to hear that the latest and greatest was only available on the larger platform.
The price gap between the small platform and the larger platforms is significant. While the customer service has always been stellar, I was unable to get even basic account support. I also noted that increasingly I felt HubSpot was a competitor.
I believe in Inbound Marketing and marketing automation. So I started exploring other options and found that I could replicate all of what I needed on the Word Press platform. Additionally, I have been working with an SEM partner who has helped me increase my traffic threefold.
For me, the decision is one of value. I choose to invest my marketing dollars in SEM rather than paying for a CMS that is free in Word Press. There are creative costs, but I have those on either platform.
In closing, I believe it's important to be intentional about where I spend my marketing dollars. My vote is less on the platform more on SEM.
So why take the time to share this with you? Well, it's always nice to have a reminder. So, have you thought lately about where your marketing spend is going? Are you enjoying the payoff? Is it worth the investment?