What is Integrated Marketing?
Integrated Marketing is coordinating and delivering relevant, timely messages to all your stakeholders across all available touchpoints. Implementing an Integrated Marketing strategy requires thoughtful planning and cross-functional alignment. Often brands focus their marketing efforts on campaigns.
Campaigns are an important tactical component of marketing; however, to maximize value and create an optimal customer experience, a comprehensive strategy is necessary.
Integrated marketing is most effective when designed with a 360 degree view of the customer. This holistic view takes into consideration all the possible interactions a customer can have with your organization.
What is the Point of Integrated Marketing?
"By 2011, we believe the Internet will play a role in more than 45 percent of US retail sales, as either a research tool or a sales channel. What's more, consumers who shop across a number of channels—physical stores, the Internet, and catalogs—spend about four times more annually than those who shop in just one (exhibit). Companies that get multichannel retailing right can enjoy larger profit margins and yearly revenue growth more than 100 basis points higher than companies that don't." Mckinsey
This quote offers some compelling data that supports a reasonable claim. Consumers who are shopping across multiple channels are more engaged. The marketing landscape is undergoing significant change rapidly. Companies are no longer in control of the messages consumers receive. Technology and culture are transforming the way consumers search, purchase and share their opinions.
Studies show that consumers trust each other more than they trust companies. In fact, they will heed the advice of a complete stranger over that of a qualified expert in some cases. Trust is now the leading factor in brand sustainability according to research by imc2 .
Creating a Better Customer Experience
A well-executed integrated marketing strategy will lead to a better customer experience. A better customer experience adds value across the entire buying process.
An integrated marketing strategy is more efficient, you'll gain more customers, sell them more over a longer period of time and spend less to do it.
"Inbound marketing costs 62% less per lead than traditional, outbound marketing," Source HubSpot.
A Better Customer Experience is More Profitable
Seven in ten Americans (70%) are willing to spend an average of 13% more with companies they believe provide excellent customer service, according to the American Express Global Customer Service Barometer. 
A better customer experience requires Integrated Marketing Communications.
Trust is built over time by providing consistent, relevant content. A marketing communications strategy must deliver the right content at the right time to build a consumer's trust.
Every business has a buying process; however, a surprising number of businesses either don't understand how their customers move through the buying process or they lack the data to identify and deliver relevant content at important phases in the process. In today's environment consumers are less likely to move through the process in a linear fashion.
Consumer's content needs vary based on their location in the buying process. For example, when someone is entering the buying process they are usually looking for information about a product or service.
With the rapid penetration of mobile technology, many consumers are literally standing in the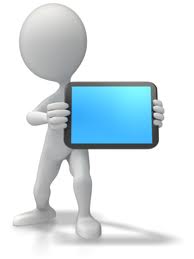 aisles comparing prices in order to make their purchase decision or seeking directions while running, even sharing news of their recent purchase while sipping coffee or tea.
Providing relevant content to consumers at each phase in the buying process will enhance a customer's experience and that translates to higher long-term customer value because you will sell more. More could mean selling additional products and services to a consumer or increased value by retaining the consumer over a longer time horizon or acquiring new customers through a happy customer going viral socially/WOM.
What part(s) of the buying process do you need to focus on to enhance your consumers' experience?