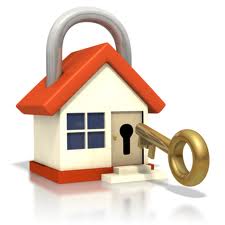 A few weeks ago I had to have an apartment lock changed in New York City.  My wife and I are responsible for managing the estate of a close friend who just passed away.  Getting this lock changed in a timely fashion was important.

Since I was staying in Connecticut at the time I performed a Google search using the keywords that I felt would yield the best results.  Twenty-four hour service, licensed, insured and the specific location were the specific terms I used.

A company featuring a pretty impressive web site outlining their capabilities.  There was an 800 number listed and the initial call experience was pleasant and helpful.  I received all the information i requested and was satisfied.
Although I was promised a specific time the locksmith initially said he would come earlier but didn't. Extra keys were ordered but he claimed he couldn't provide them.  The lock was expensive and the receipt did not have the required license information.  Although the proper lock was installed the experiences wasn't pleasant.
I needed to get additional keys so I used the Yelp application on my phone and simply selected the keys and locks category.  The first result was a locksmith less than two blocks from the apartment. 
While making the duplicate keys the owner and I had a conversation.  He was curious about the lock and asked me a number of questions.  Bottom line I paid more than i should have.  He told me that Yelp is a good source of business.  
This is the business I was hoping to find on my Google search.  The owner was efficient, pleasant and he provided the proper paperwork listing his license number. Oh, and I probably would have saved money.


Although successfully using Yelp, the owner confessed to being somewhat of a dinosaur when I mentioned using Google.  After our conversation he was able to see why local search engine marketing is so important.

The takeaway

The shop owner failed to do the most basic thing to promote his business locally.  He never claimed his site on local search engines.

Anyone can register their information on all three search engine sites free of charge.  By filling out the information thoroughly and accurately, business owners can leverage the increasing emphasis on local in query results. 
To claim your site you can go to each search engine individually:
Get Listed allows you to claim all three in one location.

By failing to claim his sites this business owner netted under $10 instead of $150.