The History of Relationship Marketing
To seasoned marketers, Relationship Marketing isn't a new term. In fact, it's been used for years. When relationship marketing was coined, it was the introduction of a marketing strategy that embraced a more holistic customer view, placing an emphasis on customer retention, increasing customer value through cross-selling, up-selling and satisfaction. While this still holds true today, many continue to approach marketing on a transactional basis, focusing on particular campaigns to the exclusion of any additional behavioral consideration.
Current Relationship Marketing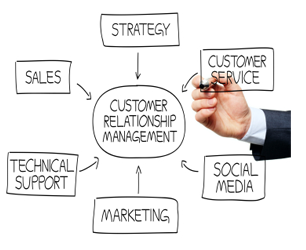 With the evolution of the Internet, technology, and social behaviors relationship marketing is now more important than ever. Relationship Marketing requires an engaged stakeholder delivering an optimum consumer experience. This entails two-way messaging. Not only does the consumer receive a message, but the consumer also has an opportunity to communicate their needs, give feedback, and be heard.
A hallmark of Relationship Marketing is the recognition of the long term value of customer relationships; relationship marketing strategy extends communication beyond intrusive advertising and sales promotional messages.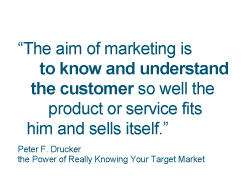 Relationship Marketing Components
An effective relationship marketing focus requires data, insight, collaboration and discipline. To provide the best possible customer experience consistently, a company's culture is an important consideration. For example an environment of open sharing and collaboration can significantly improve the customer experience and optimize all of the components creating greater value for all stakeholders.
You won't realize the benefits of relationship marketing unless you have access to a current comprehensive marketing database.
Relationship Marketing Process
Successful relationship marketing programs begin with the end in mind. First ask a lot of questions like:
Who are my best customers?
How much are they worth? This month, year?
How much do they buy? How often?
How long do I keep a customer?
Are current customers using all our products and services?
Where and when do my customers buy and or use our products or services?
Once you have compiled your list of questions, make sure you can capture the data necessary to answer these questions.
Next establish goals and objectives to help you optimize the customer experience and increase the value for all stakeholders.
Then go to work analyzing the data looking for patterns, study program performance, understand how the value of your database is growing.
Benefits of Relationship Marketing
Relationship marketing is goals-based. Businesses must be able to track, test and refine messages and offers to deliver measurable results. Effective Relationship marketing connects people, processes, and technology to increase profitability and reduce operational costs. Regardless of their size, companies that empower their colleagues, listen and respond to consumers, provide valuable products and services, will have a distinct advantage.