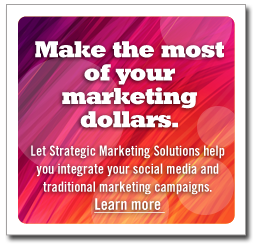 Contact Us
Ready to discuss your marketing needs? We are ready to listen.
Phone: 804-360-0038
Who is Strategic Marketing Solutions?
Founded in 2001, Strategic Marketing Solutions is a full service marketing and consulting firm. We create and execute integrated marketing strategies to build brand-consumer relationships that are engaging, measurable and profitable.
Our goal is to help decision-makers navigate through today's complex marketing challenges. Whether you're in need of traditional, interactive, or integrated marketing, SMS offers full-service custom marketing solutions to meet your specific needs.
How Do We Work With Our Clients?
As a full service marketing and consulting firm, we offer a complete range of services that combines the thinking with the doing. It starts with the diagnosis of our client's current situation, followed by a recommended action plan, an implementation plan of how the action will occur and by whom, and finally, undergoes an extensive evaluation of the results in order to gain continuous improvement.
Learn more about how we work with clients.
How Do You Engage Us?
We work with small-to-medium sized businesses that have a Web presence but are not getting the most out of their internet marketing investment. We work with our clients in a variety of ways. We have a full array of integrated marketing services, from which we create a custom action plan tailored specifically for each company. And we can help as little or as much as your company requires to implement the plan.
Joe Ruiz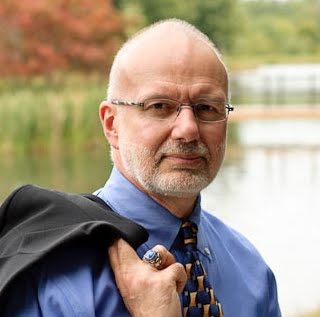 Joe Ruiz is an Epsilon alumnus and former Vice President of Strategic Services at Brann Worldwide. Throughout Joe's 27 years in marketing, he has worked heavily in the pharmaceutical, healthcare and financial services industries. He has earned both undergraduate and graduate degrees in Business and Marketing.